TOP 5 WEDNESDAY IS A WEEKLY MEME CREATED BY
GINGERREADSLAINEY.
YOU CAN FIND ALL OF THE INFORMATION IN THE
GOODREADS GROUP
.
Hi everyone, happy Wednesday!
Everyone's read at least one book that's amazing on the outside but kind of 'meh' on the inside, right? That's just what happens when you buy books based off of the cover instead of researching it (at least, that's what I do). This week's topic for Top 5 Wednesday is
Disappointing eye candy,
AKA books with gorgeous covers that just didn't deliver what you wanted.
To set things straight, I do NOT hate all of these books. In fact, I really enjoyed a couple of them. I just don't like their stories as much as I liked their covers.
On a scale of 'actually enjoyed' to 'actively hated', here are my top 5 books that didn't live up to their covers...
PS: the formatting on this post is a little bit messed up and I don't know why. Sorry!
5: SHADOW AND BONE - LEIGH BARDUGO
Wait, don't kill me! I can explain!
I liked this book. I like it a lot, actually. Leigh Bardugo's writing is beautiful and the story is really interesting and I want to read the other books in this series soon, it's just that the cover is SO gorgeous that almost anything would seem like a disappointment. I just wanted a little bit
more
from this book than it gave me, and I think that's why I was a tiny bit let down by it.
4: MYSTIC CITY - THEO LAWRENCE
Again, I actually did like this book. It wasn't very memorable for me and I didn't really think it added much to the dystopia/sci-fi genre it belongs to, but it was engaging and enjoyable overall. The cover, on the other hand, is gorgeous!
3: RECKLESS - CORNELIA FUNKE
To be fair on this book, I haven't actually read the whole thing. It might get really good and I don't know. I picked it up because I thought the cover was really pretty and intriguing and the guy on it has really nice eyes, but I just can't get into it. I've tried probably ten times and had to put it down after less than 50 pages each time, and I don't even know why. Honestly, it's probably a case of 'it's not you it's me' syndrome.
2: TEARDROP - LAUREN KATE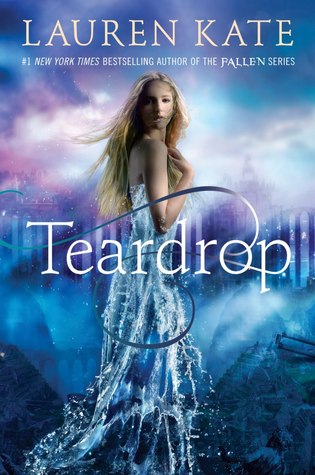 Just look at the cover! It's stunning! The story...not so much. I've never been a fan of Lauren Kate's writing, and even though this book had some really interesting and unique mythological elements I hated pretty much all of the characters and the story was kind of ridiculous.
It's a shame, really.
1: SERAPHINA - RACHEL HARTMAN
I honestly can't remember single thing that happened in this book, and I think that's the main problem I had with it. It just made absolutely no impression on me whatsoever, and honestly I was bored throughout the entire thing. On the plus side, I love the simplicity of this cover and the illustration is really pretty.
Thanks for checking this post out! Have a great week, and keep reading...
-MIA