TOP 5 WEDNESDAY IS A WEEKLY MEME CREATED BY
GINGERREADSLAINEY
. YOU CAN FIND MORE INFORMATION IN THE
GOODREADS GROUP
.
I know this sounds crazy, but 2015 is nearly over! Where did all the time go? I'm already starting to think about what I want to read next year, so it's totally fitting that this weeks top 5 Wednesday topic is TOP 5 SERIES I WANT TO READ IN 2016.
I actually did this topic last year (when I'd just started blogging!) and...well, I've only read one of the series. Oops. Even so, I tried to think of a whole new list so I'm not repeating myself.
*This list only contains series where at least one book has already been released. Series that begin publication in 2016 don't count.*
CORMORAN STRIKE SERIES - ROBERT GALBRAITH (AKA J.K. ROWLING)
This isn't the kind of series I'd normally read (it's an adult detective mystery thing, which isn't my genre of choice), but since it's written by my Queen J.K Rowling I just have to pick it up. I already own the first two books in pretty hardbacks, but I just haven't gotten around to reading them yet!
THE KANE CHRONICLES - RICK RIORDAN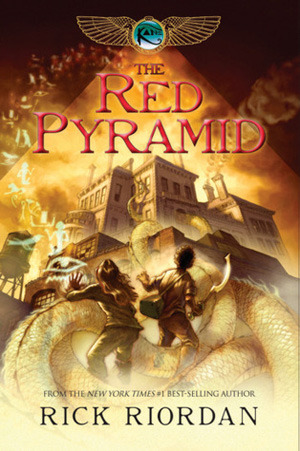 I love all of Rick Riordan's books, so I really have no excuse for not having read this series apart from that I just haven't had the time. I'm sure it's going to be just as hilarious and action packed as all his other series are!
THE SIX OF CROWS DUOLOGY(?) - LEIGH BARDUGO
The first book in this (I think) duology is getting so much hype and great reviews, but there's a reason why I haven't read it yet: the premise reminds me just a little bit of the novel I'm currently working on myself. I'm not saying that I'm anywhere near as good as Leigh Bardugo (I've read
Shadow and bone-
she's a great writer!), and the two stories probably don't have much in common at all, but I really don't want to run the risk of a) letting it influence my own book too much or b) convincing myself it's not worth writing my story. I'm sure other writer people can relate to this!
Even so, I really want to start the series next year and read the second book when it comes out. I'm just waiting until I'm less involved with this project
.
THE MISTBORN SERIES - BRANDON SANDERSON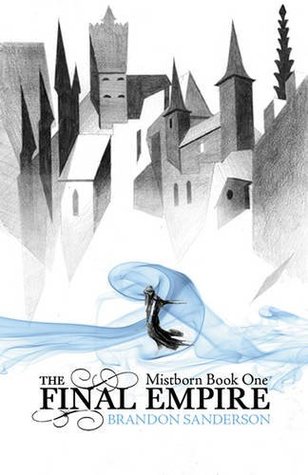 Everybody seems to be going crazy over Brandon Sanderson right now, but I'm still yet to read any of his books. This series has a really interesting premise, rave reviews and beautiful covers, so of course I'm sold! There's only one problem- it's so LONG.
THE SHATTER ME TRILOGY - TAHEREH MAFI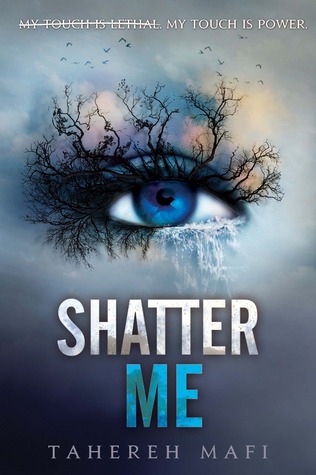 After years of reading mixed reviews and conflicting thoughts about this series, I think it's finally time to take the dive and read it. People seem to have really strong opinions about these books- positive or negative- and I want to see where I stand!
Thanks so much for reading! Be sure to tell me which series YOU want to read next year in the comments...
-MIA