TOP 5 WEDNESDAY IS A WEEKLY MEME CREATED BY GINGERREADS LAINEY. YOU CAN FIND ALL OF THE INFORMATION IN THE GOODREADS GROUP.
Hi everyone,
It's top 5 Wednesday again! I feel like I say that every other day; time is just going way too fast right now.
Anyway, this weeks topic is TOP 5 BOOKS INVOLVING MENTAL HEALTH/ILLNESS.
This isn't actually a topic I have a lot of experience reading about (despite the recent increase in books dealing with issues surrounding me
ntal health), but I did manage to find five books that I really enjoyed and I think portray mental illness in a sensitive, realistic and interesting way. Obviously, I highly recommend you pick these books up if you haven't already!
PS: this weeks list IS in order, from my least favourite to my favourite.
5: MENTAL - JUSTICE SERAI
I didn't absolutely love this book overall, but I did think it's portrayal of mental illness (namely schizophrenia) was extremely, and sometimes painfully, eye opening and interesting to read about. It's an indie book so you might not have heard about it before, but I definitely recommend it to anybody who wants an insight into the mind of a girl with schizophrenia.
4: FINDING AUDREY - SOPHIE KINSELLA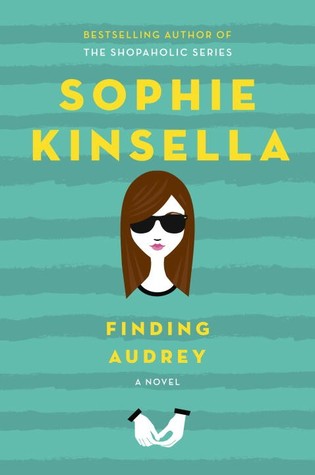 Finding Audrey follows a teenage girl struggling with a severe anxiety disorder, and it does it in a hilarious and relatable and entertaining way. I've heard some people say that the mental health issues weren't handled seriously enough, however I personally thought there was a great balance between the humor (which I loved) and a sensitive portrayal of an important topic.
3: IT'S KIND OF A FUNNY STORY - NED VIZZINI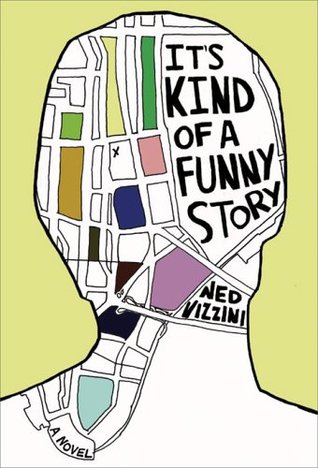 Set on a psychiatric ward, It's kind of a funny story follows a teenage boy who is struggling with depression and suicidal thoughts. Inspired by Ned Vizzini's real life experiences, it's realistic and heartbreakingly honest, but also funny and relatable and ultimately full of hope. I know this is probably going to be on everybody's list this week (it's definitely one of the most popular YA books about mental illness), but it seriously is a brilliant and groundbreaking novel.
2: AM I NORMAL YET? - HOLLY BOURNE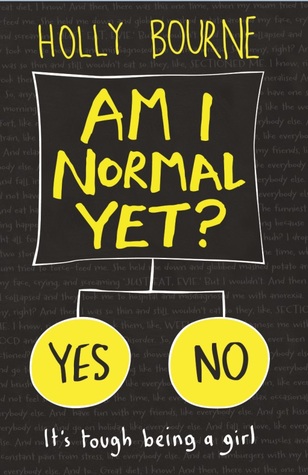 I love Holly Bourne's books, and honestly all of them could be on this list, but this one in particular is an incredibly honest, raw and eye opening depiction of a young girl dealing with OCD. It can be really hard to read at times (I'd definitely avoid it if you're likely to be triggered by this topic) , and hilariously relatable at others, but I think it's a really important book that lots of people should pick up. I really can't push this on people enough.
1: ALL THE BRIGHT PLACES - JENNIFER NIVEN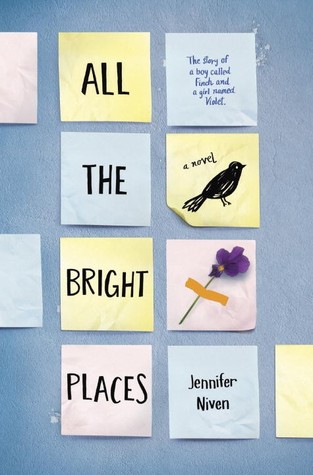 It might not be as ground breaking or eye opening as other books on this list, but All the Bright Places is so beautifully written and emotional that I just had to include it on this list. It follows two teenagers both dealing with depression and suicidal thoughts (major suicide trigger warning with this one), and although I know some people had problems with how the mental health aspects were written I personally thought it was a really honest and moving story.
Thanks for reading! I'd love to read more books dealing with mental health/illness, so please tell me any recommendations in the comments.
-MIA