TOP 5 WEDNESDAY IS A WEEKLY MEME CREATED BY GINGERREADSLAINEY. YOU CAN FIND ALL OF THE INFO IN THE GOODREADS GROUP!
It's Wednesday again!
Today's topic is super exciting, but it was also pretty much impossible to choose. I've read a grand total 52 books this year- the majority of which have been really good -so you can imagine how hard it was to narrow it down to five. (Hint: My shortlist was 19 books long)
These books aren't in any particular order, because that would just be way too hard for me. They're all amazing and I love them (almost) equally.
Without further ado, here are my top five favorite books of the year thus far!
A DARKER SHADE OF MAGIC - V.E SCHWAB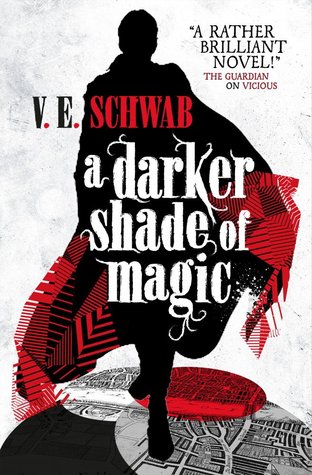 I've talked about this book so many times, and every time I say the same thing. It's dark and magical and atmospheric, and the characters are great and the writing is beautiful. I got completely sucked into the world V.E Schwab created, and I haven't completely left yet. Someone needs to give me the sequel right now.
SIMON VS. THE HOMO SAPIENS AGENDA - BECKY ALBERTALLI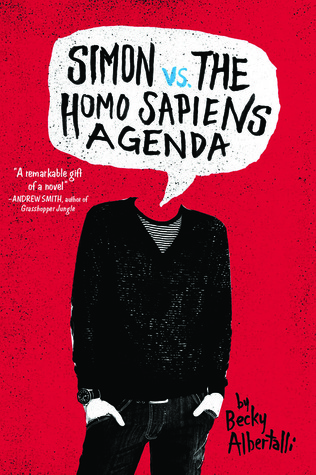 This was one of my most anticipated books of the year, and it definitely didn't disappoint. Becky Albertalli deals with an important topic, and she does it well, but she also managed to make this book laugh-out-loud hilarious and totally heartwarming. Warning: this book will make crave oreos (even if you don't like oreos like me).
I wrote a full review that explains more of my thoughts, and you can read that HERE.
ALL THE BRIGHT PLACES - JENNIFER NIVEN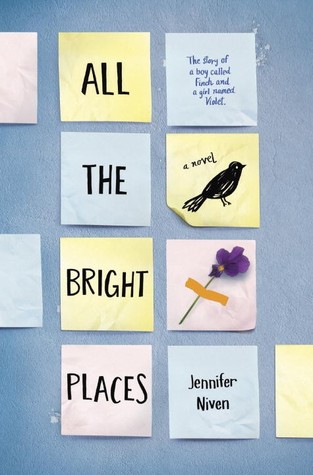 Here's something you should know about me: I love sad books. I love the fact that words can totally rip your heart to pieces, and I love being able to get out ALL THE FEELS whilst I'm reading. Any book that can make me sob for hours gets extra points, and All the Bright Places definitely managed that.
I wouldn't recommend this if you're triggered in any way by depression and suicide, which are main themes in the book, but if you're someone who likes tragically beautiful books like I do you have to check this one out.
THE HOUSE OF HADES - RICK RIORDAN
I could have put all the Heroes of Olympus books on this list, really, but then I wouldn't be able to talk about any others. I decided to choose my favorite to include which is definitely the House of Hades. I cant say too much about this book without spoiling the entire series, but I love the way Rick Riordan weaves Greek and Roman mythology into his stories and all of his books are really fun and action packed. If you liked the Percy Jackson and the Olympians series (or if you didn't! This series is way better) then you NEED to pick up the Heroes of Olympus.
TO KILL A MOCKINGBIRD - HARPER LEE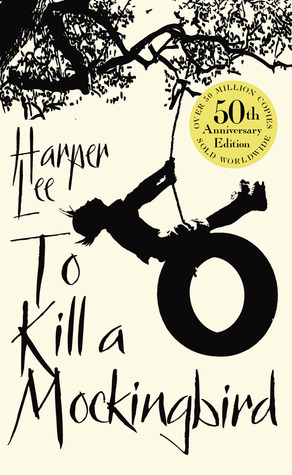 There's really nothing I can say about TKAM that hasn't been said a million times over the past 50 years. I's heard so many brilliant things about it, especially with the sequel coming out this summer (which I will definitely be reading and reviewing), and I found all of them to be completely true. It's beautifully written, powerful and thought provoking. If you somehow haven't read this yet, you need to do it.
HONORABLE MENTIONS:
Seed - Lisa Heathfield (

review

)

I am the messenger - Markus Zusak

A court of thorns and roses - Sarah J. Maas

Extraordinary means - Robyn Schneider (review)
Thanks for reading! Tell me in the comments what you thought of any of these books (if you've read them, of course) or what your favorite books have been so far this year. I love reading other people's T5W posts, so if you've done on this week be sure to link it down below.
-MIA