Hi everyone!
In case you didn't know, I took part in the #TBRTakedown readathon between June 1st and June 7th. The readathon was hosted by Shannon at leaninglights.
I read a total of three books during the week, which wasn't as many as I wanted to, but I did manage to complete all five of the challenges! Yay! Unfortunately I couldn't get as involved in the readathon as I planned to (school got really crazy all of a sudden and I totally wasn't expecting it) but I still had a really great time.
You can see all the books I planned on reading HERE, although I only actually read one of them.
1: THE BONE SEASON - SAMANTHA SHANNON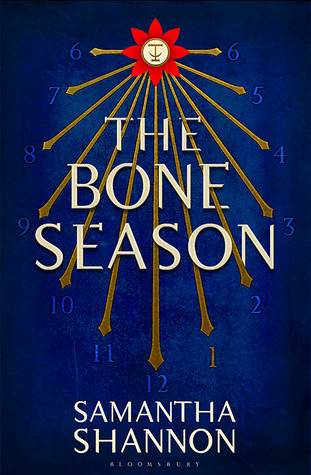 PUBLISHER:
Bloomsbury
PAGE COUNT:
452
CHALLENGES COMPLETED:
A book from my most recent haul, first book in a series AND a book that's out of my comfort zone.
MY THOUGHTS:
I spent the majority of the week just trying to get into this book. It definitely has a slow start, and there's a lot of information you have to take in at once, so it took me about 150 pages to really start enjoying it. After that, though, I was hooked! The second half of this book was very interesting and I got very invested in the story. The world is very complex (which is why it's a bit confusing at the start) and well developed, and I really enjoyed the characters. Overall, I really enjoyed it once I got into it and I'm definitely going to be picking up the sequel when it comes out in paperback.
RATING:
4/5
2: GREGOR AND THE MARKS OF SECRET - SUZANNE COLLINS
PUBLISHER:
Scholastic
PAGE COUNT:
264
CHALLENGES COMPLETED:
A sequel and a book that's been on my TBR for over a year.
MY THOUGHTS:
It's been a really long time since I read the first three books, and I was worried that I wouldn't enjoy this fourth installment as much. Luckily, that wasn't the case. These book are really fun, fast paced reads, although they're actually quite dark in comparison to the majority of middle grade novels. This book was probably my favorite in the series so far, and it definitely had the most intriguing story out of the first four books.
RATING:
4/5
3: FINDING AUDREY - SOPHIE KINSELLA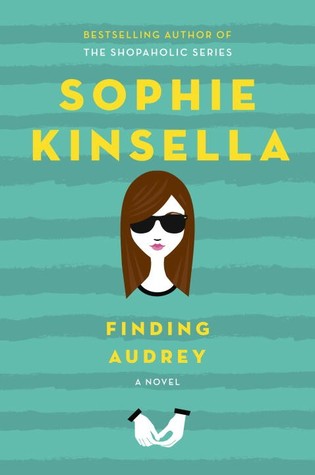 PUBLISHER:
Doubleday
PAGE COUNT:
288
CHALLENGES COMPLETED:
None.
MY THOUGHTS:
This was my first Sophie Kinsella book, and it didn't disappoint! It was really cute and funny, but it dealt with a very important topic that needs to be shown more in YA fiction. I thought Sophie Kinsella did a really good job at balancing the serious topic with the lighter elements of the story, and I can't wait to get stuck into some of her adult books. You can find out more in my FULL REVIEW.
RATING:
4.25/5
TOTAL PAGE COUNT:
1004 pages
That's all I read! I wanted to read more, but I'm still pretty happy with what I did. I actually enjoyed every book I read, so that was a success.
Tell me down below what you thought of any of these books, or tell me what your favorite book of the readathon was! (mine was definitely Finding Audrey). Also, I'd really appreciate it if you could tell me which Sophie Kinsella book to read next; I'm really interested in her adult novels but I don't know where to start!
-MIA