You know those books you've been wanting to read forever, but for some reason (or, sometimes, no reason) you just keep putting it off...and putting it off...and putting it off...and putting it off?
I have a lot of those. I always want to read books, but then I get distracted by other books and new releases and I just never get round to them.
This weeks topic for top five Wednesday fit me perfectly! Here are five of the books I wanted to read before, but haven't got around to yet...
THE CHAOS WALKING TRILOGY - PATRICK NESS
I love Patrick Ness' writing. The synopsis for this sounds really interesting. A million people have told me it's brilliant. There is absolutely no reason I haven't read this trilogy yet, and I really want to, I just keep buying other books instead.
ANNA AND THE FRENCH KISS - STEPHANIE PERKINS
I was going to read this book before I went to Paris two years ago. Then I was going to read it before I went to Paris again last summer. It didn't happen either time, and I still haven't read the damn book. It's sounds really cute, and it's SET IN PARIS!, so I have no idea why I haven't picked it up yet.
GREGOR AND THE MARKS OF SECRET - SUZANNE COLLINS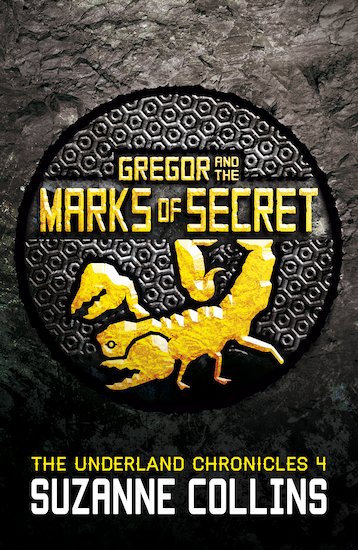 This is the fourth book in the underland chronicles, a five book series by Suzanne Collins (who wrote The Hunger Games, duh). I read the first three last year and I really enjoyed them, so I really want to finish this series off soon.
BOY MEETS BOY - DAVID LEVITHAN
David Levithan is one of my favorite authors, even though there are quite a few of his books I haven't read. For some reason this is the one that appeals to me most out of the ones I haven't read yet, and I've been meaning to pick it up for so long!
THE COLDEST GIRL IN COLDTOWN - HOLLY BLACK
I've been hearing really good things about this book ever since it came out, and I've always thought that it sounded super intriguing. After reading, and loving, the darkest part of the forest, I'm even more excited to read this than I was before. I will get 'round to it soon. I WILL!