Hello!
I'm participating in the TBR jar challenge this year, created by Katytastic (watch her explain
everything HERE!)
Today's post is about the books I read for the challenge last month, and about the ones I've chosen to complete my challenge for April.
HERE is my TBR jar challenge post from last month.
MARCH:
CHALLENGE PICKED:
Read the last book in a series
BOOKS READ:
Homecoming - Kass Morgan (Final book in the 100 series. I think.)
(Why is Finn on the cover? No one cares about Finn. He's not even in the freaking books.)
MINI REVIEW:
I really enjoyed this book, and the series overall. I might be a little bit biased because I love the show and I was already attached to some of the characters and the story in general (don't get me wrong, the book and the show are COMPLETELY separate, it just helped me that I was already in love with the world of the 100 before I started reading), but I thought they were really entertaining, quick reads. I thought Homecoming wrapped everything up really well and it was a fitting end to the trilogy. If it is a trilogy, I think it's a trilogy...
CHALLENGE PICKED:
Read/watch a book and it's adaptation.
WHAT I'M PLANNING TO READ (AND WATCH):
Harry Potter and the Philosophers Stone - J.K Rowling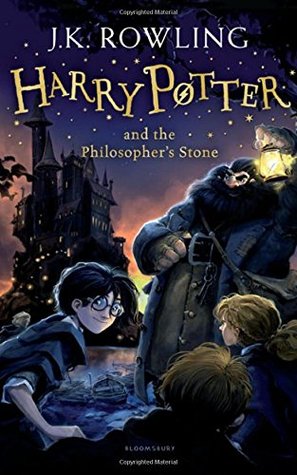 I'm so excited for this! One of my new years resolutions was to finally read the complete Harry Potter series (I read the first four about eight years ago, and I think it's finally time to catch up with everyone else in the world) and this is the perfect opportunity to start!