*THIS BOOK WAS PROVIDED TO ME BY THE PUBLISHER VIA NETGALLEY, THANKYOU! THIS DOESN'T AFFECT MY OPINION IN ANY WAY*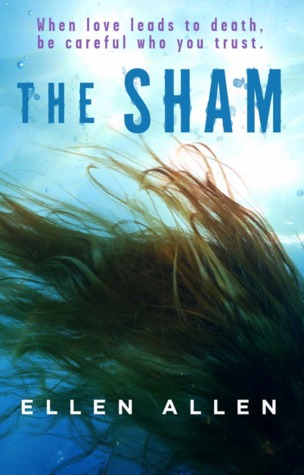 RELEASE DATE
:
September 7th 2014
When love leads to death, be careful who you trust…
Eighteen-year-old Emily Heath would love to leave her dead-end town, known locally as "The Sham", with her boyfriend, Jack, but he's very, very sick; his body is failing and his brain is shutting down. He's also in hiding, under suspicion of murder. Six months' ago, strange signs were painted across town in a dialect no one has spoken for decades and one of Emily's classmates washed up in the local floods.
Emily has never trusted her instincts and now they're pulling her towards Jack, who the police think is a sham himself, someone else entirely. As the town wakes to discover new signs plastered across its walls, Emily must decide who and what she trusts, and fast: local vigilantes are hunting Jack; the floods, the police, and her parents are blocking her path; and the town doesn't need another dead body.
MY THOUGHTS
When I requested 'the sham' from netgalley, my expectations were pretty high; I'd been looking for a good, creepy YA thriller, and the premise itself sounded really interesting.
The prologue, and the first chapter that followed it, were shockingly graphic and intense. I was hooked. Unfortunately, from thereon the plot only went downhill. The story line in this book was jumbled and confusing, none of the threads really seemed to pull together and a lot of it just seemed unnecessary. Although there were more scenes throughout the book that genuinely intrigued or shocked me, for the majority of the book the pacing seemed slow and I found myself losing interest. I will say that I didn't see the ending coming, and I was wrong about my theories regarding the mystery, but I found it kind of unsatisfying and a bit of a cop-out. Furthermore, a lot of the plot seemed unrealistic and I had no idea why the characters in the book were making the decisions they were.
The characters were also mostly a miss for me. Some of them had similar names (two of the 'mean girls' were called Rebecca and Becky) and some didn't even get names at all, so I found myself mixing them up in my head a lot and this only added to the confused nature of the book. Emily as a main character was pretty boring, and she had way too much trust in Jack- a suspected serial killer who wouldn't tell her anything about his obviously shady past. As for Jack, he had the potential to be a really interesting character but we never really found out much about him and his past. The only characters I was actually interested in were the gang of messed up 'mean girls', who were unfortunately never given the opportunity to reach their potential of being complex and intriguing.
I found the writing in this book a little bit disjointed and awkward to read, but it served it's function of telling the story well enough. If I'd liked the plot it wouldn't have bothered me much, but unfortunately the writing only added to all the problems I already had.
It wasn't all bad though; I liked the fact this book was set in England, and it was mostly entertaining to read.
OVERALL
'The sham' had a good concept with some suitably creepy and disturbing scenes, however I didn't think it was executed very well and the whole book ended up feeling disjointed and confusing.